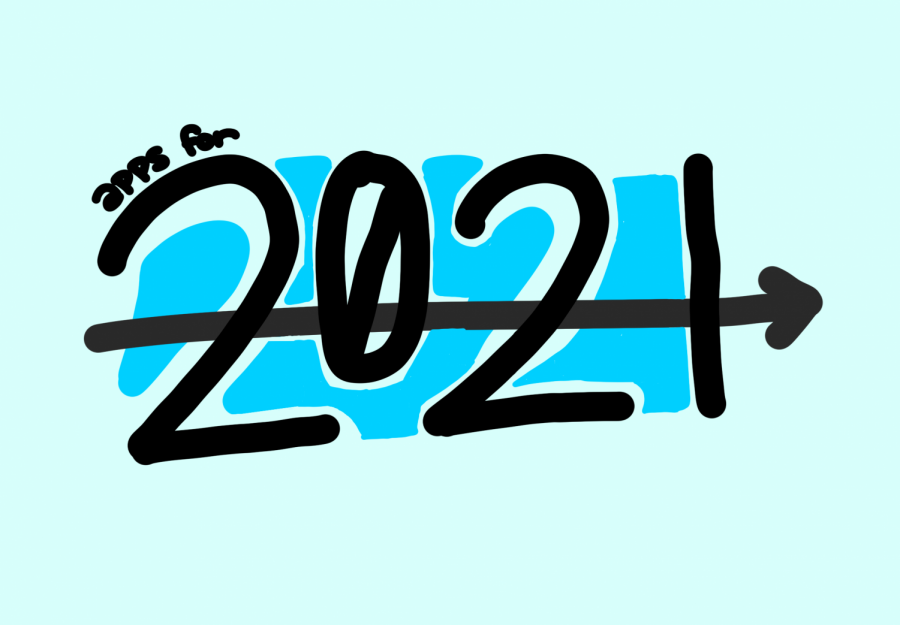 2020 has come and gone. With a new year upon us, it's important to take a step back and make this year something new. In this article, we've compiled a list of some of our favorite apps for learning, improving, and managing our lives. 
Learning something New with Duolingo
In the current world, communication has become more important than ever with online chats, groups, and boards. There's no better time to start learning a language now with Duolingo. Duolingo is a free app that allows you to quickly learn a language, from the ground up or building on what you know. Its intuitive language learning program and array of options allow you to pick up a new language you'll use for years to come. You can even use it as an extra tool to review for your foreign language class! Though it has an optional premium plan, you can use Duolingo for free.
Track Breakfast, Dinner, and everything in between with Lifesum
This year in 2021, many people are looking to control their quarantine eating habits. With Lifesum, tracking food and managing calorie intake becomes a breeze. A built in barcode reader makes tracking food take less than a minute. With a built in water and easily linking to activity apps, you can manage daily calorie intake and burning without even thinking about it. Lifesum is free to download with a completely optional premium subscription.
Stay Active with Google Fit and Apple Health
Google Fit and Apple Health are great apps you likely already have on your phone. These apps can quickly and easily track steps and basic exercise without a second thought. With an Apple watch or WearOS smartwatch, you can also connect these devices with these apps to track heart rate and steps. Additionally, by inputting height, weight, age, and other details, you can receive even more in-depth information personalized to you specifically. Both are completely free and are often default apps on many smart mobile devices.
Relax with Calm
With all that is currently happening, it is often easy to feel overwhelmed and stressed. Calm has many options for guiding meditation, with various sounds and music tracks to choose from, and it also has a variety of stories to help you relax and sleep better. These features have helped many people develop mindfulness and better manage stress and anxiety. Calm is a free download on smart devices.
Hang out with friends with Houseparty
Spending time with a group of friends has become more difficult in recent months, and it is often hard to feel connected. With Houseparty, you can video call up to ten friends at once. Even more, it's easy to play a variety of games within the app, such as UNO. By connecting your phone number to the app, it is easy By connecting your phone number to the app, it is easy to find your friends' contacts and the app notifies you when your friends are online, allowing you to never miss a call. Houseparty, like all of the other apps mentioned above, is a free download.