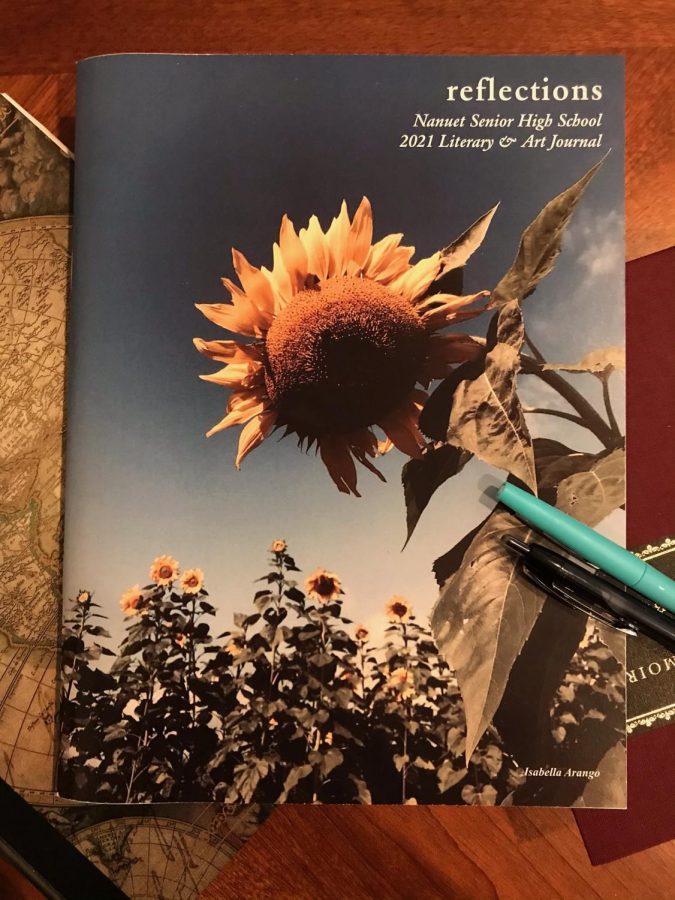 When deciding what clubs to join during high school, many students strike a balance between their own interests and the functional benefits of joining. Because of that, students who enjoy writing creatively, reading other student's work, or creating art and photography should consider joining the Literary Journal Club.
The Literary Journal Club's goal is to serve as an outlet of student creativity, and allow students to collaborate and see each other's literary or artistic works, according to Mrs. Kearns, who serves as an advisor for the club alongside Mrs. Ryan, both of the English department. 
"I've been working here since 2002 and the club was already in existence," said Mrs. Kearns. "I would imagine it was a way for students to express themselves creatively. "Students are able to work through the writing process, from brainstorming to publication in a different environment than a classroom."
"​Some students come to every meeting, while others simply contribute their work," Mrs. Kearns continued. "During the meetings, students work together to draft and develop their creative pieces. They also help each other revise and edit."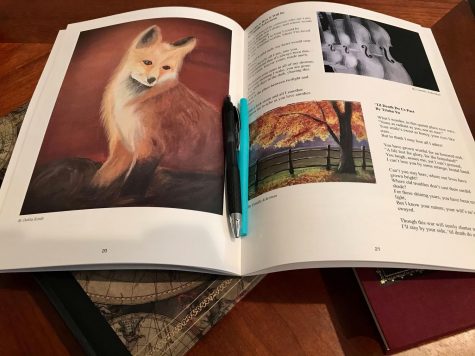 This kind of flexibility allows otherwise busy students to still contribute to the club, which can be a great relief to those with a lot to handle after school. 
Two returning members also have a lot of praise for the Literary Journal club. What stands out the most to them is how much freedom for individual creativity can be found when clear boundaries for what "should be" written are not set. According to them, the stories and poems are limited only by student writers' imagination.
"What I love about Lit. Journal is that you can write whatever you want," said Ella Donaghue, a junior. "There aren't any boundaries or even a prompt, which is something you don't get from a high school English class. It's really cool to see what other writers create."
"We have complete control over what we want to do," added Camille Ackerman, a junior. There's so much room for creativity without being limited to certain assignments or themes. Lit Journal is really a collaborative experience, and it's so unique with its different forms of storytelling, artwork, and poetry in one."
Since students are encouraged to help edit each other's work, they are also exposed to a wide variety of written topics and narratives, which they feel benefits them both socially and academically.
"I joined Lit. Journal mainly because I know I would like to write in college or as a profession one day, and I thought the club sounded interesting and would coordinate with the field I'm interested in," Donaghue added. "I think a lot of high schoolers join their clubs for that reason. But Lit Journal has been more than just something for my resume, it's become a kind of creative outlet. I like writing something knowing that my classmates and teachers will see it, and I can be proud of something I organically created."
With the publication and printing of individual copies of the journal, titled Reflections, at the end of every year, the Literary Journal club serves as a true "goal" for aspiring student writers and artists. 
"I think the club has really motivated me to write more," said Ackerman. "Having a place to publish my writing has encouraged me to improve my skills and edit my work more thoroughly. It's also rewarding to see the finished product at the end of the year and feel like I've contributed with my writing."
Ultimately, the club also serves as a way for students to practice their own creative writing skills– a skill that many may find useful and liberating when their usual focus is more structure-based. In addition to gaining feedback from other students, the process of simply writing consistently can help develop one's style and structure. No word written is ever wasted.
"​Student writing definitely improves with practice," Mrs. Kearns said. "Also, strong writers are usually always avid readers. Writing down words, phrases and even full paragraphs in a notebook is a great way to create a tool for yourself. Then, when you write, you can refer to the notebook and emulate the style of writing."