Nanuet Debate Team Dominates The Fall Oration Competition
Hang on for a minute...we're trying to find some more stories you might like.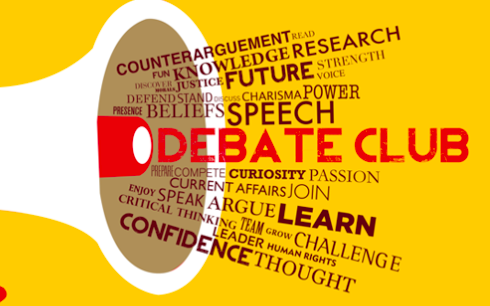 The Nanuet Debate Team achieved unprecedented success at this year's oration competition. The team finished the day with at least one student placing in every event- monologue, original oration, impromptu speech, prose recitation, and poetry recitation. This success represents the hard work and dedication demonstrated by each team member.
Senior Samantha Frieri finished her career in the oration event strong, earning herself first place for her monologue. Sammi has combined her talents in speech and performance in this event since freshman year. The monologue she chose to present this year is the same one that she submitted to colleges, landing herself numerous auditions for highly regarded theatre programs.
Sophomore Amy Thomas won second place in the original oration event with a heartfelt open letter to herself. Riana Baust also earned herself a winning place in her category, impromptu speech. She came in third place with her speech constructed in response to the prompt "We all live under the same sky, but we don't all have the same horizon".
The prose section of the competition was arguably Nanuet's greatest achievement of the day. The team, which is typically only allotted two participants per event, had three competitors in this category. Junior Shrividhya Babu and sophomores Ally Chun and Kavya Pradeep were not only all allowed to compete this year, but each of them placed in the prose event. Ally was awarded first, while Kavya was a close runner up for second, and Shri for third.
Seniors Roisin Ross and Nicola Ferro, who had tied for first in their event the previous year, scored both first and second places for Nanuet in the poetry event. Roisin finished first with her performance of "Waiting" by Thadra Sheridan, a satirical poem about working as a waitress. Roisin, who works as a waitress herself, moved the audience to laughter with this poem. Nicola finished as a close second place with the poem "Manic Pixie Dream Girl" by Olivia Gatwood, which criticizes a common sexist archetype within movies and novels.
All of Nanuet's competitors, including those who didn't place, demonstrated immense talent in their events during the oration competition. The hard-earned success experienced by the team will hopefully carry over to the second half of the year- debate. The accomplishments made in this oration event followed a undefeated season of debate last year, and hopefully the team's record of success will continue into the 2019 debate season.