The Nanuet Black and Gold Club Supports Our Athletes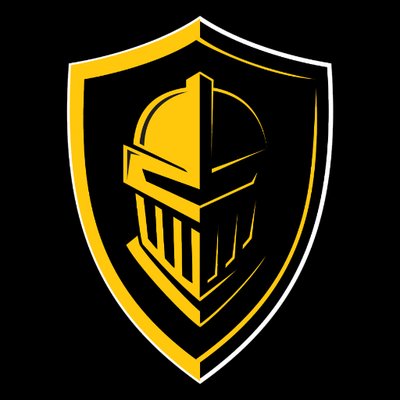 You may know the Black and Gold Club for their merchandise, but the group is actually responsible for much more than that.
Founded in 1965, the Nanuet Black and Gold Club is a group of parents and citizens of Nanuet who support Nanuet schools and the athletic programs. They primarily support Nanuet teams, athletes, and clubs. The group provides scholarships for athletes, most notably the Harvey Conklin and Golden Knight scholarships.
"Our goals for 2019-2020 are to keep this mission alive and promote the spirit of the Nanuet School community," says the group's president, Nancy MacRobbie. "We have a Beautification Committee that has put bright new banners and signs on the campus to promote our Nanuet pride. We are hosting the first ever 'Knights under Lights' Homecoming Week (9/24-9/28) for all of our fall athletes to be celebrated. The first 'Homecoming Fest' will be on Saturday 09/28 with activities for the entire Nanuet Community on the grounds of Miller School from 3-6 pm before the Varsity Football game with our Varsity Cheer at 6:45 pm. We plan to celebrate Nanuet Pride and Tradition!"
Mrs. MacRobbie also noted that most recently The Black and Gold is proud to have hosted Chris Herren, a motivational speaker, for the benefit of our entire student body. To help grow the future of our athletic community, the Club also supports the Pee Wee Wrestling Club and modified sports.
The Black and Gold raises money through a yearly membership drive, business sponsorships and numerous community fundraisers. These keep the Black and Gold Club funded in order to give back to our athletes and community. Mrs. MacRobbie noted, "Our local business sponsors have been very supportive and we have much to look forward to as we expand our fundraising plans."
Finally, Mrs. MacRobbie said, "I love being involved with this amazing club, the athletic department and school district! It is a great way to celebrate our Black and Gold athletes and support the Nanuet community," and invited anyone who is interested to get involved with the club. "It is really easy to get involved! Please join us at a meeting on the second Wednesday of each month or email us at nanuetblackandgoldclub.com. Just like our athletes we are a team and we make it easy to support our Nanuet Golden Knights!"