The Nanuet Knights Retain The Brown Jug
In an emotional game against the Pearl River Pirates, the Nanuet Golden Knights retained the Little Brown Jug which is awarded to the winner of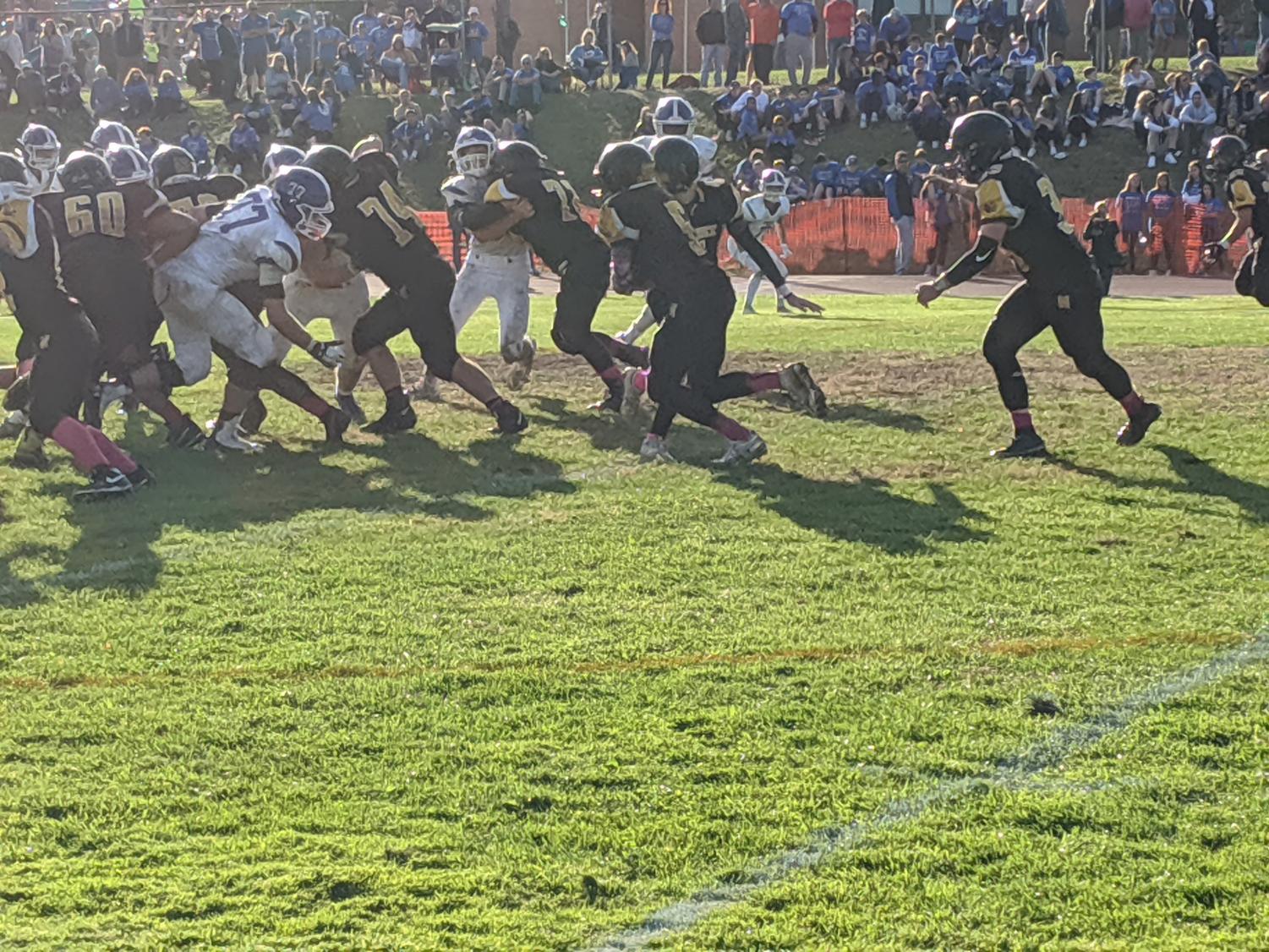 the annual football game between the two rivals. In this exciting game, played before a large crowd of Nanuet and Pearl River fans, the Knights triumphed by a score of 34-19.  Justin Haughton ran for 133 yards and 4 touchdowns, Ryan MacRobbie passed for 141 yards and 1 touchdown, Tim Ryan scored a touchdown, and Jeremy Schucker was 4 for 5 on PATS.
The Golden Knights entered the game as a 21 point underdog. But, according to Coach Carbone, the Knights' offensive and defensive lines controlled the tempo of the game. The lines were led by Tim Richards, JP Feltham, Dom Cassetta, Darius Palmer, John Kiernan, and Joe Young. Coach Carbone said, "Their play led us to victory."
The Brown Jug record in the 53 year history of the games is 37-15-1 in favor of the Golden Knights. The Knights finished the regular season with a record of 4-3 and will begin the playoffs on Saturday against the Westlake Wildcats at 2:30 at Westlake High School.