Snow Days: A Mental Break for Students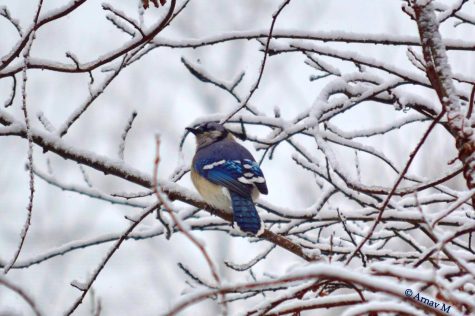 Whenever kids hear about snowstorms, they usually are thrilled to have a day to themselves. For some, it may be about enjoying the outside weather, spending time with family, or just setting aside a day to relax. Most would agree that snow days can be mentally restorative. 
This winter in New York, we've had three snow days, January 7th, January 20th, and February 4th.
News of an impending snow day is a great excuse to stay up late without the concern of an early-morning wakeup, according to sophomore Ryan Sung.
"The pure excitement and joy that you feel when you get that notification of a snow day is just unmatched," he said. 
Aside from much-needed additional sleep, due date extensions and the additional day to complete impending assignments contribute to the sense of relief, Sung explained. 
"The snow can also bring out feelings of relief as the homework that was assigned will not be due the following day," he said. "The day of leniency is sometimes very very convenient."
He's not alone. Many students praised the leniency it gave them. With an extra day to catch up on schoolwork, students can spend more time on leisure activities, according to sophomore Gabriel Orrego. 
"Relieved, I'd feel relieved and relaxed," he said. No more school equals more time to do work and catch up on studies."
For many, it also gives students more time to study for tests in rigorous courses. In turn, stress levels are reduced and students can be given more peace of mind. 
"When I wake up to find out we have a snow day, I always feel relieved," says sophomore Dahlia Kordit. "Somehow every snow day we have had always lines up with a test, which gives me some extra time to prepare."
It seems many students agree that snow days give them a greater peace of mind. 
Whether you spend the day just relaxing or getting a head start on schoolwork, snow days prove to be well-received days off.