Students and Staff Reflect on the Reintroduction to the Rotating Schedule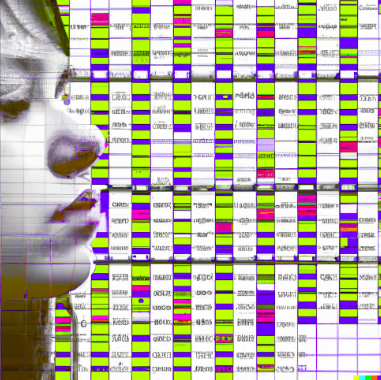 For years, at promptly 8:25 each morning, Nanuet High School's morning bell rings to signal the beginning of students' journeys to first period. Each student follows their schedules on a mission to reach that ever-elusive first period class by 8:30 sharp. 
This year, each student carries out a different mission than the day before, and the words "first period" carry a different meaning with each morning. The re-introduction of a rotating schedule has created a totally different system of organization in learning and in socializing. As everyone has settled into their own personal 8-day cycles, students and teachers alike have been abuzz. 
Freshman Samantha Waxtel shared her experiences of transitioning into high school, coupled with the novelty of a rotating schedule. The 55-minute periods can feel lengthy, according to Waxtel, and maintaining focus during class can prove to be a challenge. Waxtel also mentioned how dropping classes might leave some gaps. 
"Sometimes with assignments, we don't get that extra push with it," said Waxtel. 
However, there does prove to be a silver lining, with the unit lunch offering more social opportunities. 
"I love the fact that I can be with all different grades," says Waxtel. "I have that opportunity to go see everyone."
However, not everyone feels the same way about having the lunchroom brimming with students.  
Sky King, a junior, felt that the unit lunch proved to be less efficient than last year's model. They brought up how having more people in the lunchroom can be  a recipe for longer wait times on the lunchline. 
"I feel like the three lunch periods staggered helped the flow," said King. 
King shares the sentiment of 55-minute periods creating a struggle. However, these struggles are accompanied by a sense of adjustment that can prove to be useful down the road. 
"We don't have the attention span to sit for almost an hour," said King. "In college you're going to have that, even maybe three-hour classes where it's all lecture, so that's the benefit of it … There's a lot more self-education happening in college versus high school." 
Nanuet math teacher Mr. Christopher Campanella also commented on the change. Mr. Campanella teaches the Algebra I, Pre-Calc Honors, and AP Calculus courses, giving him a well-rounded view on students' experiences. Having taught through the lens of both the rotating and fixed schedules for many years, Mr. Campanella's analysis covered all the bases. 
Although he was skeptical of this model when it was first introduced years ago, he has now grown fond of the rotating system. 
"I like it," said Mr. Campanella. "I originally didn't like it, but once I got into it, I liked having a nice variety every day."
He noted that the drop schedule can cause difficulties with planning for quizzes and tests. 
However, from the instructional standpoint, he appreciates the return of the longer periods, feeling that the students get a better learning experience. 
According to Mr. Campanella, "Now there's more room to breathe."